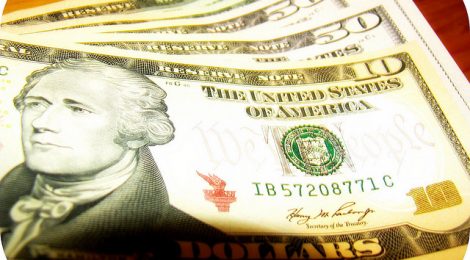 This post should rightly be a praise, and yet emotionally I feel lament.  As such, it is an illumination on my interior disposition.
A little (or probably a lot) of back story.  My husband and I married very early.  We had a baby on the way, little education and no training.  As most similarly situated young couples, we found what work we could and we struggled.  And we've continued to struggle until the present.  Though I knew better, and felt uneasy about it, we often relied on consumer debt to satisfy our desires for some of the nicer things in life.  Deeper and deeper we fell into a pit of debt, and imprisoned ourselves to the flood of postage paid envelopes arriving every month in the mailbox.  A few years back, I called enough!  We'd not charged anything new in years, but our debts exceeded our income and I was sick of phone calls every so often reminding us that the utilities had not been paid.
With that year's tax returns, I determined which and how many debts I could completely pay off.  Though I'd always heard that you should pay off the highest interest debt first, I realized that was never going to work.  Even if I took the whole portion of the refund that I'd allotted to debt repayment and applied it to our highest interest loan, it would not pay it off and I would still be making payments on that bill.  My credit report might improve a little, but there would be no tangible benefit to our family.
But, I figured, if I could pay off two or three smaller debts, I could turn around and apply those payments to another debt, and work toward repaying that one.  I was at least 2/3 of the way through my plan before I learned that I was basically following Dave Ramsey's system for getting out of debt.  I was wondering how I should be planning my saving once I was out of debt.  So we have been following that plan since.  And we have reached the point when it is time to build our Emergency Fund.  That's where our blessing I wrote about last week was planned to go.
But, of course, God had other plans.  You see, we have also recently bought a bus for our family.  We decided that it would benefit our family more to have the added space of a minibus than being cramped into a 15-passenger van with no room for shopping bags or strollers, and kids tripping over car seats trying to get to their seats on the other side.  And we found a lovely one, but it apparently hadn't been too kindly cared for under the hood.  We were having a starting problem, and had it in to the shop the day after our blessing arrived.  You know where this is going.
The total bill ended up being half of the gift we'd just received.  As I started, we should have been overjoyed that God had blessed us in abundance above what this problem would cost us.  Indeed, I had been praying the Memorare that whatever it took to fix the bus would not be very costly.  Well, Mary worked it out so that none of our monthly income was necessary to meet this need.  But that wasn't how I felt about it initially.
Quite honestly, I cried.  I might point out that I was also coming down with a viral, flu-like illness (which accounts for my silence last week), so I was already strained to cope.  But that's no excuse.  And frankly, I don't believe it is always wrong to feel down, scared, upset or fearful.  David felt all of these feelings, and the Psalms are full of them.  But the faithful soul doesn't dwell in these feelings.  The Psalms ultimately turn and lift our eyes to God, our hope for salvation, in the temporal and the eternal.
What I have realized is that I had equated a certain amount of money with security.  While I recognized God as the source of our blessings, I had not rested in Him for my security.  When those funds were given and then so abruptly withdrawn, they exposed exactly who is in control, and it is not me!
That doesn't mean that we should not strive to be faithful with all that we have been given.  We should no more be slaves to our current Net Worth and savings goals than we should be to debt.  So while I leave what remains of our gift in our savings account, I am well aware that there may be something else coming around the bend that will require another dip into that pool.  But I have faith that God indeed will supply the needs of these children he has given us.  And the thrill of not knowing where or when or how, but knowing in fact our help will arrive, that may be worth giving up our own plans for security in favor of those God has written for us.  What is certain is that God has means well beyond our own to provide.  And, as a good priest recently remarked, he is an indulgent Father.