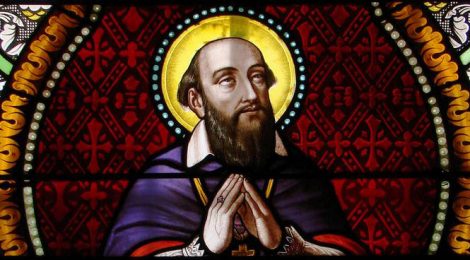 CHAPTER VII. The Second Purification, from all Sinful Affections.
ALL the children of Israel went forth from the land of Egypt, but not
all went forth heartily, and so, when wandering in the desert, some of
them sighed after the leeks and onions,–the fleshpots of Egypt. Even
so there are penitents who forsake sin, yet without forsaking their
sinful affections; that is to say, they intend to sin no more, but it
goes sorely against them to abstain from the pleasures of sin;–they
formally renounce and forsake sinful acts, but they turn back many a
fond lingering look to what they have left, like Lot's wife as she fled
from Sodom. They are like a sick man who abstains from eating melon
when the doctor says it would kill him, but who all the while longs for
it, talks about it, bargains when he may have it, would at least like
just to sniff the perfume, and thinks those who are free to eat of it
very fortunate. And so these weak cowardly penitents abstain awhile
from sin, but reluctantly;–they would fain be able to sin without
incurring damnation;–they talk with a lingering taste of their sinful
deeds, and envy those who are yet indulging in the like. Thus a man who
has meditated some revenge gives it up in confession, but soon after he
is to be found talking about the quarrel, averring that but for the
fear of God he would do this or that; complaining that it is hard to
keep the Divine rule of forgiveness; would to God it were lawful to
avenge one's self! Who can fail to see that even if this poor man is
not actually committing sin, he is altogether bound with the affections
thereof, and although he may have come out of Egypt, he yet hungers
after it, and longs for the leeks and onions he was wont to feed upon
there! It is the same with the woman who, though she has given up her
life of sin, yet takes delight in being sought after and admired. Alas!
of a truth, all such are in great peril.
Be sure, my daughter, that if you seek to lead a devout life, you must
not merely forsake sin; but you must further cleanse your heart from
all affections pertaining to sin; for, to say nothing of the danger of
a relapse, these wretched affections will perpetually enfeeble your
mind, and clog it, so that you will be unable to be diligent, ready and
frequent in good works, wherein nevertheless lies the very essence of
all true devotion. Souls which, in spite of having forsaken sin, yet
retain such likings and longings, remind us of those persons who,
without being actually ill, are pale and sickly, languid in all they
do, eating without appetite, sleeping without refreshment, laughing
without mirth, dragging themselves about rather than walking briskly.
Such souls as I have described lose all the grace of their good deeds,
which are probably few and feeble, through their spiritual languor.
__________________________________________________________________