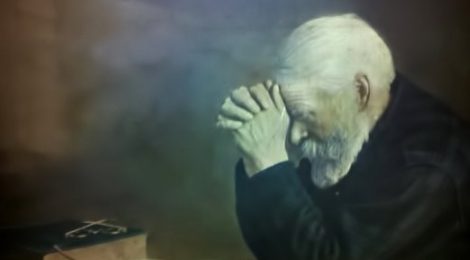 I've walked this long, bloody road of love to the Kingdom. I can testify that people that are near me for any length of time and have a soft heart have encountered change–liberation, freedom, even gifts discovered and released.  I simply submit myself to the teaching of the Holy Catholic Church.  I'm not liberal or some pre-Vatican II type, just a teddy bear with love for the Kingdom and love for all men and women, particularly the household of faith.  If you've read a bit from me, you may have an idea who and what I'm about. Married 20 years, twelve kids, scripture runs through me like water, and I'm finding a transition happening in my life the last few months that I knew had been coming.
My intuition is probably my most natural gift.  Coupled with the Holy Spirit and God's grace I have witnessed an increased level of impartation for the body of Christ, like a Holy Spirit trouble shooter for people in crisis or transition–breaking bonds, or releasing grace gifts after prayer.  Generally this would take place after I would dialogue with an individual about what was going on in them.  The conversation would turn dynamic and I would begin to sense the presence of the Lord. At that point I would ask if we could pray, but the prayer is more akin to impartation, like declarative prayer.  Within a few days or even immediately, those I have worked with received from the Lord. It's for freedom, Christ has set us free.
So if any brother or sister in Christ is willing to be foolish and trusting, what do you have to lose to make yourself vulnerable?  I've never seen this manifest in physical healing; it is related to spiritual healing, oppression from the evil one, but more than anything it has to do with spiritual gift impartation.
What I have learned is, it's not a bag of tricks. God's timing is everything, like I'm calling out what has already been prepared for in advance.  Like desperation for release or a person that has been seasoned, ready for a grace gift that they know is right before them.
I can make no promises except to love and pray, the rest is in God's hands.  I only know I'm willing to pray for anyone that would ask.  The more childlike trust, the more I have observed God's grace.  The release I've observed has more to do with the person than me.  I'm just a man that Loves the Holy Spirit.
My personal e-mail is simmonsstevelily@yahoo.com, My first two sons feel a vocation to the Priesthood, which I think is a sign of my gifts.
I simply help folks grow to their full potential in Christ.  I've never done this through media, but I may as well put out the fleece to the body of Christ. Phone correspondence would be easier and less time consuming to hear your story and where you're at.  Peace in Christ, friends. Steve