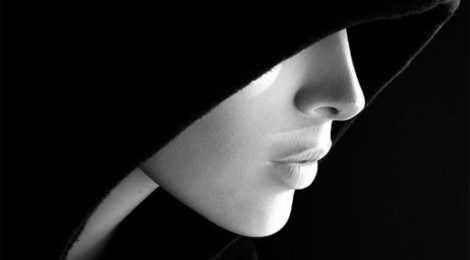 Demons have always been present in my journey of faith, from my teen years on.  I'm from a city that prides itself on progressive liberalism.  They even have a Catholic seminary from those parts that in years past was named the pink palace–enough said. Drugs, sex, seem to draw hell, and I was immersed in that culture.
I have seen my fair share of spiritual warfare after my conversion, beginning with myself.  Full demonization is rare, but demonic oppression and affliction is not.  The Adversary is more active than most would dare believe.  I learned how to deal with these dark angels by necessity, that is, I needed my own deliverance and it did not come easy.  Forgiving myself was difficult enough, but warding off hell in the midst of that season of despair was very painful.   Mary came to my rescue even when I had no recourse or knowledge of her maternal war cry.  Her cry is wailing deliverance.
Over the years I did a lot of work with people of a similar background to mine and found the demonic present quite often.  There is certainly a correlation between the more deviant behavior and the level of demonization a person is under.  I've never dealt with a person under full demonization, for whom the Church calls for an exorcist.  But what I have done is deal with people being afflicted, both sinner and saint.  And, yes, baptized can be under great affliction of the demon, even while being in sanctifying grace, I might even say especially when.
Most of my labor was when people were in deep bondage to sin, and yes I saw the demonic as a norm.  In commanding a demon off a person, I would have a moment of grace where the power of God would enable me to do such work in my protestant days.  Now it would seem the Church would frown on such action by a layman, yet if I met a person deeply afflicted I would not hesitate to pray for their freedom if the Holy Spirit directed me to.
Going into the Catholic Church, I had many grace encounters from the Holy Spirit that I have related in prior posts. In like fashion I saw the demonic as well.  Blasphemous visions of the Church being diabolical, I knew this was from the evil one due to the presence of the visions themselves.  Darkness and death came with the horrific sights.  When God relates evil as warning, you don't experience evil as presence.
Once in the Church, I have experienced something akin to a veil, like a cloud over the bride of Christ.  It has been a weight I have carried since my conversion that has brought sadness to me and at times despair. Like a spiritual lethargy that is weighing the bride down.  Over the years I would wrestle with a demonic despair; what am I observing?
When I'd deal with protestant friends about the Church's claims I get attacked viciously, like waking a violent beast trying to bite me.
Get a handle on this.  A third of Christendom runs from Jesus Christ on the altar as something to be feared, or worse.  I've already described the social condition of the Church at large and the heaviness I have felt.  It seems so big!  That is the weight of hell.
Now to the present time–since walking out what God has put in my heart to do I have never in all my life experienced so much demonic affliction, except perhaps my early years after converting.  But that was due to my own private need of demonic deliverance.
My charismatic gifts are akin to an evangelistic revivalist, a man on fire.  And since beginning to walk this out I have felt the power from on high to do what the Lord has put before me.  Yet in like fashion, hell has confronted me like I have never encountered with a violence and dread, with much affliction.
Why?  In years gone by I would go laboring in the streets.  I would leave the battle field and the weight would lift, with moments of private affliction from different people I was helping to get free.  But this is altogether different.
As I was praying with my wife yesterday I got the word, 'stronghold.'  That is, I think God is calling me to confront not a demon as such in an individual, but a demonic stronghold, combating the veil that has been put over the body of Christ that blinds Catholics, Christians, and the world to the truth in all its beauty.  In other words hell's work on earth and all its lies.  To burn off the chaff as a forerunner of the Kingdom, thicker skin and a bigger heart is my solution.
It's like I'm being reoriented to the gravity of what I'm doing, and know that I'm placing a great big target on my back while standing in hell's den, calling it for what it is.  I realize praying against the affliction is not the answer as much as putting on the full armor of God and making a stand, learning how to walk in the midst of the war in peace and love, even in affliction.
Can an exorcist that deals with hell face to face avoid its claws?  I would say not.  It is his life and his sacrifice of love to see people free.  Yes, an exorcist suffers in his call.  It is unavoidable.
I've liked to look on the brighter side of things. I am a revivalist, that is the presence and glory of God manifesting in power.  What I have failed to discern and am learning quickly is the enemy will not lie down and die to a person wanting others to encounter the incarnation of the Kingdom of heaven.   In fact, the last thing the enemy wants is the Kingdom of heaven being experienced by anyone.
So I'm getting wiser in the battle and in a learning curve at present. Thy Kingdom come, thy will be done on earth as it is in heaven.  Always learning, Christianity is not a book, or a set of ideas, or rules. It is a person, the Person.  It is a Kingdom, to be known.  There is a war, and it is real. There is a single law that governs it in truth, which is the law of the Spirit of life in Christ Jesus, by which me must live and die.