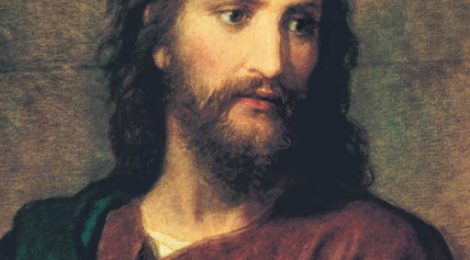 Jesus went about preaching the good news of the Kingdom. And what was the good news?  That the King of the Kingdom had come among us.  What a story of stories!  If it is true it is so fantastic, so wonderful, so much love, so much hope, even for the whole world.
A Son of man, a Son of God, breaks into our world as one of us.  Born to die that we may live, for the punishment that brought us peace was upon Him, and by His stripes we are healed.  Purposed to rise again, so we may live forever.  God is quite the storyteller, but this story is hardly a fiction.  It is the story of all stories; it is the hope of humanity. When I am lifted up, I shall draw all men unto me.
Christ has five exhalations that make Him the name above every name; He is the hero of the story.  The first is the great descent into the womb of the woman, in obscurity and mystery, seen by heaven and unknown men.  Shepherds hear the tale by choirs that light the night sky.
Behold the man–Jesus the Nazarene, King of the Jews.  Who is this man, as the earth rumbles over His departure?  His words are the weight of the ages that bring everlasting life, and that Word of God breaks the curse of man, "It is a completion."
Another descent to the lower regions of the earth, as the ancient family creed reads, "He descended into Hell."  But for what purpose, but to set the captives free!  To bear witness to the powers that be that you have no power over Him and in Him you have no power over His own.   Abraham's bosom breaks way to the gates of heaven.
I am the resurrection and the life, and on the third day He shall rise again.  But this is only half the story.  Heaven could not hold back any longer .  He ascended to the right hand of the Majesty of heaven, both as Lord and giver of life.  Behold the Man, behold the God, behold the love, behold my Lord and my God as King of Kings and Lord of Lords.
And when I am lifted up, I shall pour out my spirit on all flesh, thy Kingdom come, and it did.  The flames of heaven filled the faithful, and the light of heaven was born in men's hearts that have consumed this old world for the last two thousand years.
The Kingdom is here!  It has come upon you and me–cords of love bathed in light and blood, fire and flesh, earthly and heavenly, mingled together as one through sacrifice and resurrection, natural and supernatural.  Both God and man in this one person. Behold the man Jesus, who is the Christ!